Since 2015, the DS3 laboratory has been developing a comprehensive dataset of millions of geolocated tweets for the continental U.S. This database allows our research team to search for keywords of topics for a variety of research projects. This database includes meta-data attributes for both Twitter users and tweets allowing our team to conduct advanced analytics of the data. We entitled this project the Human Sensor Project with the idea that human activities, such as aggregate thoughts, behaviors, and collective actions, can be sensed online through an analysis of Twitter activity and approximate locations associated with tweets. Our team to date has used the data to study health and natural disasters, such as Hurricane Sandy, the Flint Water Crisis, COVID-19, as well as other societal issues such as rape culture, victim blaming, and reactions to crime cases.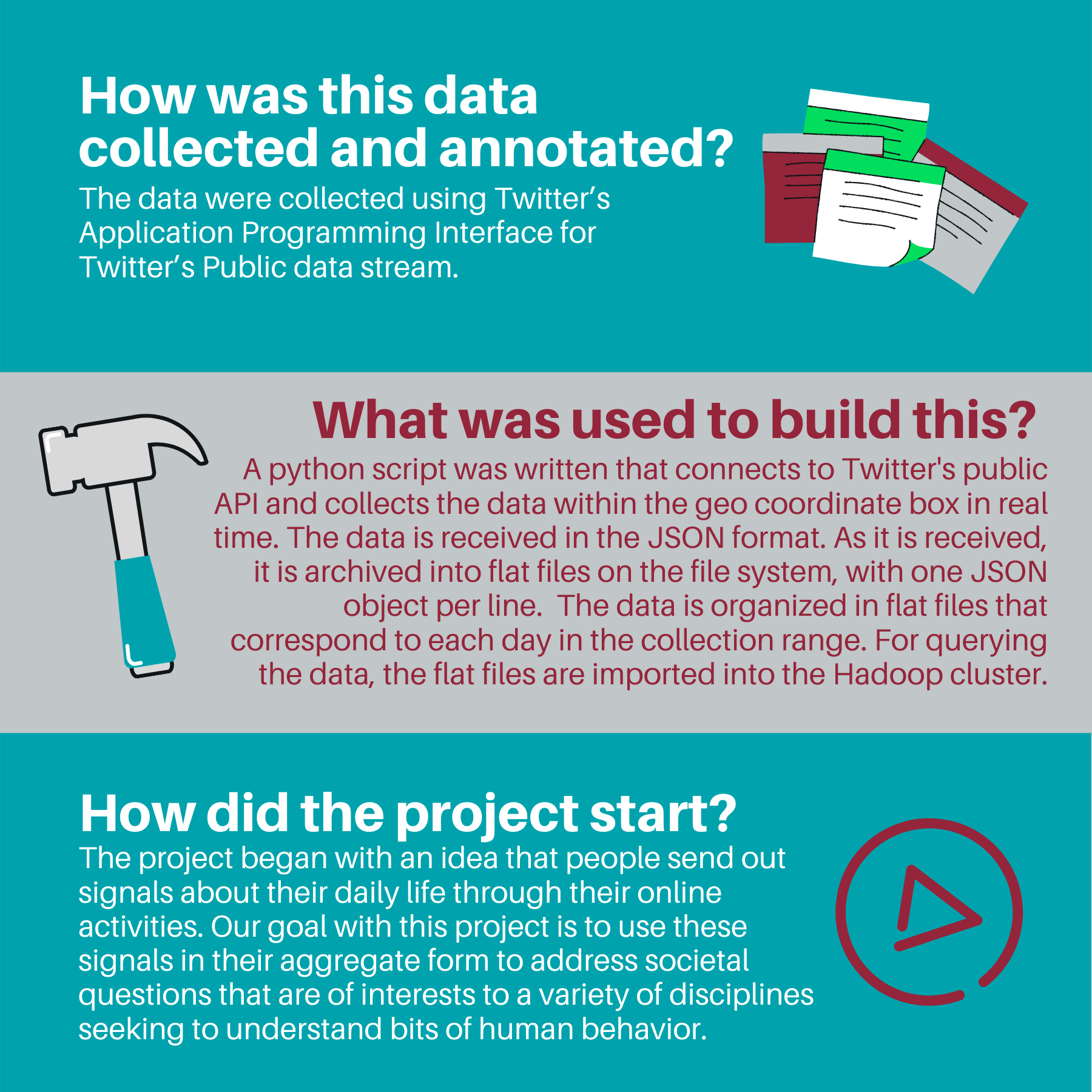 NSF RAPID COPE-ID Database
As a part of the project funded by the National Science Foundation to study negative emotions, such as fear, anxiety, sadness, and anger surrounding the COVID-19 pandemic, the research team is building an online database entitled, "COVID-19 Online Prevalence of Emotions in Institutions Database (COPE-ID)." This online database will house social media and forum data about COVID-19 for 10-15 platforms related to negative emotions associated with institutions such as the family, economy/work, government, education, religion, and healthcare. We aim to make this online database accessible to the research community by July 2021.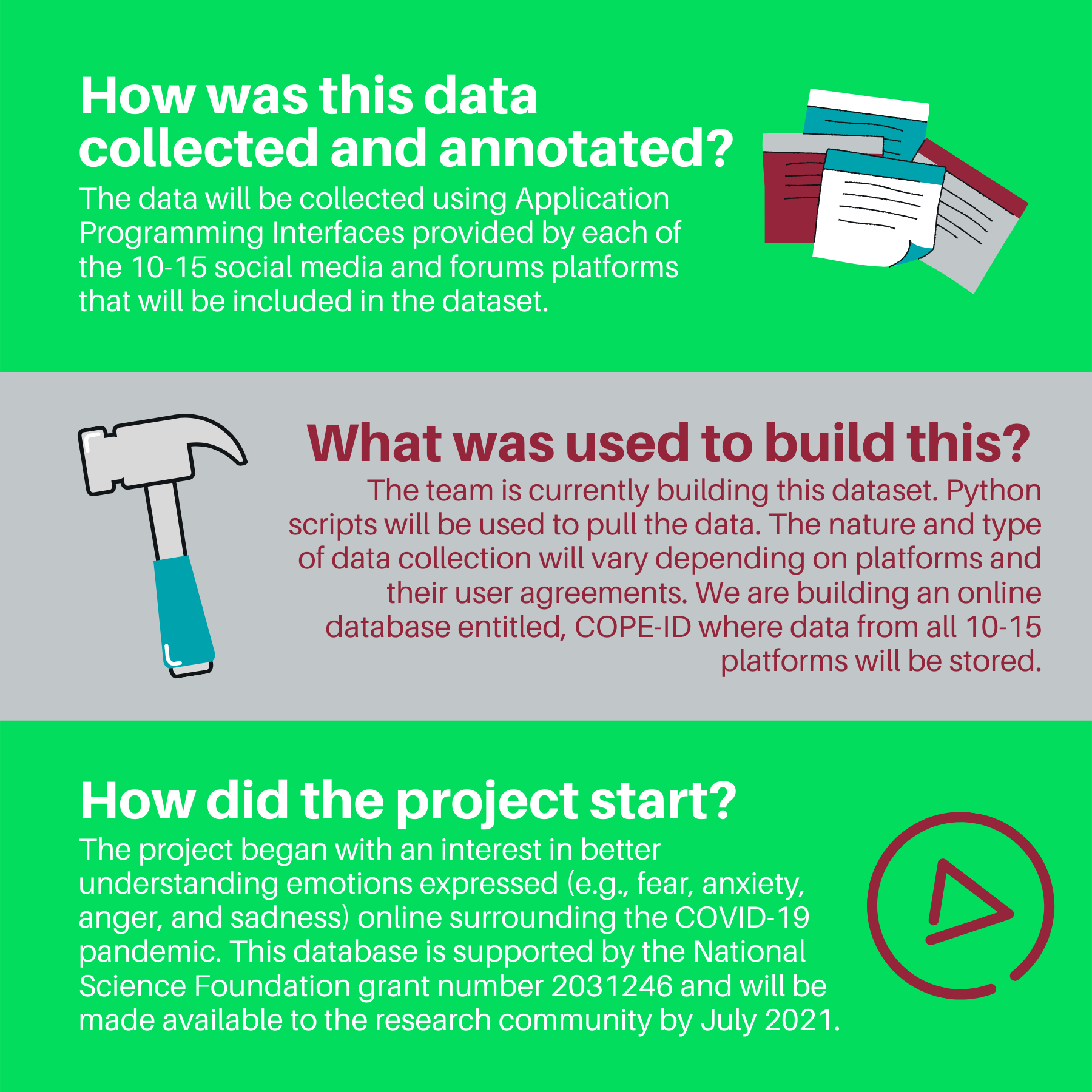 Enter your email address to subscribe to this blog and receive notifications of new posts by email.